Colorado Professional Beekeeping Association caps are now available!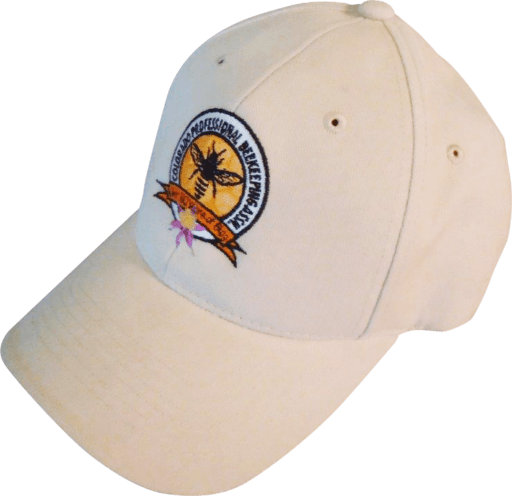 Supply is currently limited, but if there's enough interest, we will have more made up for us!
These high-quality caps are made of heavy brushed cotton with an adjustable metal buckle in the back. Built to withstand years of use, the front features the CPBA logo and the bill is distinctively accentuated with a sandwiched black stripe (not shown in photos).
Show your support for the CPBA and for practical and sustainable beekeeping in Colorado by ordering your cap today and sharing them with friends and fellow beekeepers.
CPBA Caps are reasonably priced at $25.00 each (plus $6 each for shipping & handling). All proceeds from cap sales go to support the continuing activities of the Colorado Professional Beekeeping Association.
No PayPal account is needed for credit card orders. Please remember to enter the number of caps and shipping address on the PayPal site. Shipping charges will be applied after you click the "buy now" button. Thank you for your support!
Cap Order Form
"*" indicates required fields