Colorado has a rich beekeeping heritage that goes back over 135 years. Prior to its admission as the 38th state in 1876, sustainable beekeeping was not successful here. When settlers and farmers arrived in Colorado, they planted and cultivated sweet clover (Melilotus spp.) and Lucerne (alfalfa). These flowering plants provided sustenance for honeybees to subsist in Colorado's otherwise inhospitable highland desert.
Reverend Lorenzo Langstroth's development of the removable and interchangeable frame hive in 1855 facilitated the development of standardized and successful beekeeping practices in Colorado — and throughout the U.S. Around the early 1920s, agriculture and fruit production also provided valuable sources of forage (as well as pollination for farmers) that have helped to sustain a viable beekeeping industry in Colorado.
There have been a number of successful and profitable beekeeping operations and families in Colorado – some of whom are now in their 4th and 5th generation of beekeeping. As with any segment of agriculture, beekeepers and beekeeping have had to adapt and evolve with changing conditions and demands. What many of the newer beekeepers in Colorado may not appreciate is that beekeepers have always had to deal with problems and find ways to deal with them successfully. Current situations and problems for honeybees and beekeepers are perhaps more complex than in the past — but not insurmountable. The success of many of the experienced and livelihood-dependent beekeeping operations here proves that to be true.
A primary function of the CPBA is to promote a sense of confidence and beekeeping success that the historical and heritage beekeepers in Colorado have contributed and will continue to contribute to Colorado beekeepers and beekeeping.
Featured Beekeepers
The Johnston Family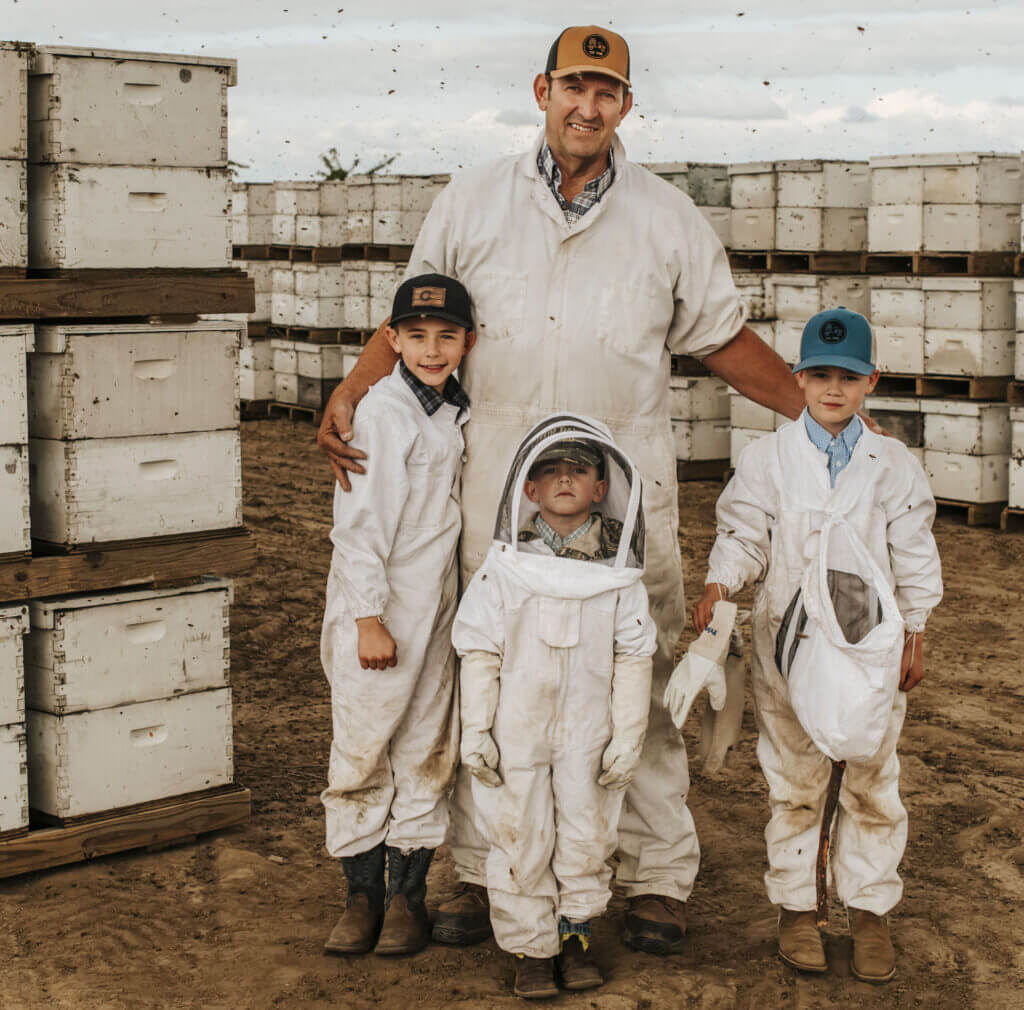 The Johnston family has been keeping honeybees in Colorado since 1908. Third-generation beekeeper, Lyle Johnston, is one of the larger beekeepers in Colorado. Lyle has run hives in 10 different states, but Colorado is still his home. His two daughters, Jamie and Jacy, are fourth-generation Colorado beekeepers and are very active in the Colorado beekeeping community. They also each have their own beekeeping and honey businesses, Beeyond The Hive and Beekeepers Honey Boutique.
Jacy and Jamie Johnston were recently featured in the Almond Board of California blog. Also, check out the video below by the National Honey Board featuring the Johnston family.